Last week, I had another opportunity to try GPD Pocket T2, in a quieter circumstance, thanks to a Japanese company, @dentonlineshop, which makes and sells GPD Win's covers and protectors.
The most curious thing I would like to see was its track point cap. GPD said it is compatible with Lenovo's Thinkpad, but it was not clear how easily it can be changed.
Here's it.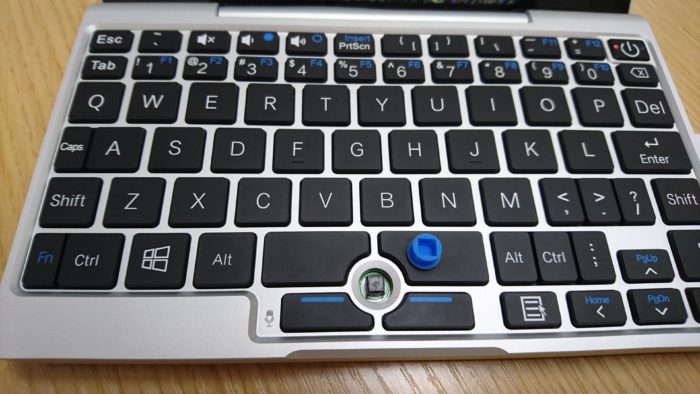 The cap is just put on the controller, so you just need to peel or take off from the post, as seen above. But in turn, it means the cap can be easily lost. So we might rather buy some spare parts in advance.
Fortunately, there are quite a few choices of compatible caps, such as these:

Lenovo ThinkPlus TrackPoint Cap Collection

If things go as smoothly as GPD claims, we will have Pocket in a month or so. So I just bought these as its peripherals.
I am not sure this c-hub can be PD while using other ports (microSD, Type-A, HDMI) at the same time, but it does not matter for me.
And @dentonlineshop said they are preparing some products for GPD Pocket, too. I will report to you as soon as updates come.