Although GPD Pocket has strong aluminium body and can avoid casual scratches, you may feel easy when your GPD Pocket is protected in any way.
So many users have chosen GPD's original fake-leather cases, just because there is no other suitable way to protect the body.
A Japanese company, "Three One," develops a much-wanted solution and kindly offers me to review one of them.
It is "BODY GUARDIAN" with three colors, namely black, white and transparent. Apparently they are now so popular that the production cannot catch up high demand yet and sometimes they run out of stock.
So I think this review would be of your interest.
The BODY GUARDIAN is basically two parts, one is for the top panel and another for the bottom.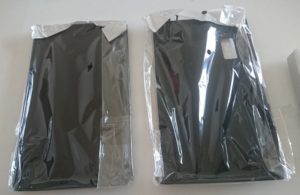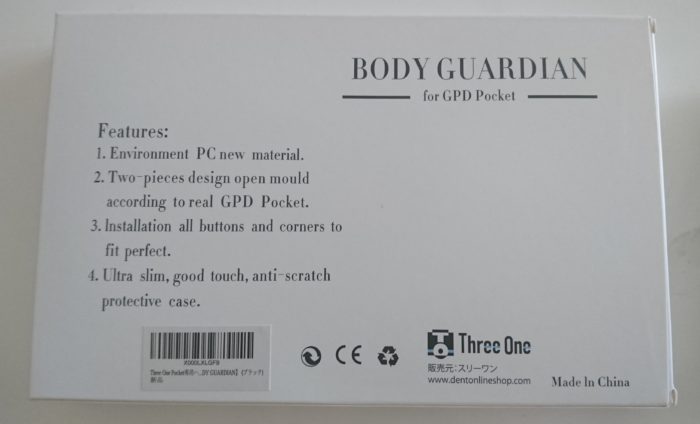 As this photo shows,  it is made of polycarbonate and made in China.
Though made in China, the finish and fitting are quite nice.

It is well considered that it has holes for ventilation and output-input connectors.
Fot cooling the device, the BODY GUARDIAN has four legs, however, some reports say they are vulnerable to be taken off so it needs to be handled carefully.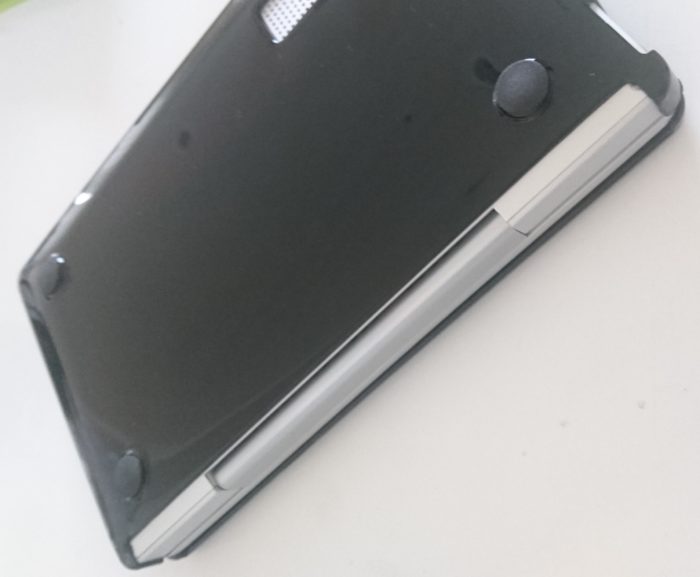 There are two major shortcomings I noticed.
One:

At the upper right corner of the bottom part, there is some space and not fit to the body 100% as you can see green color between the body and the BODY GUARDIAN. It is because there is a bump inside at the corner. Some users scrape off the bump to fit completely. Yet personally I do not feel any need for it.
Two:
The surface collects finger prints easily.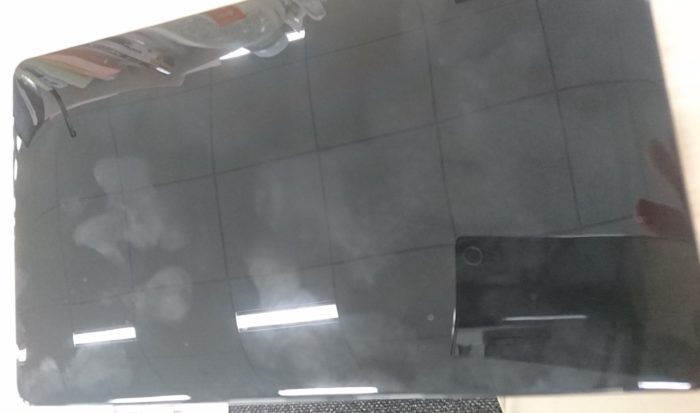 Again, I do not think this is a major drawback. Just need some wipe offs.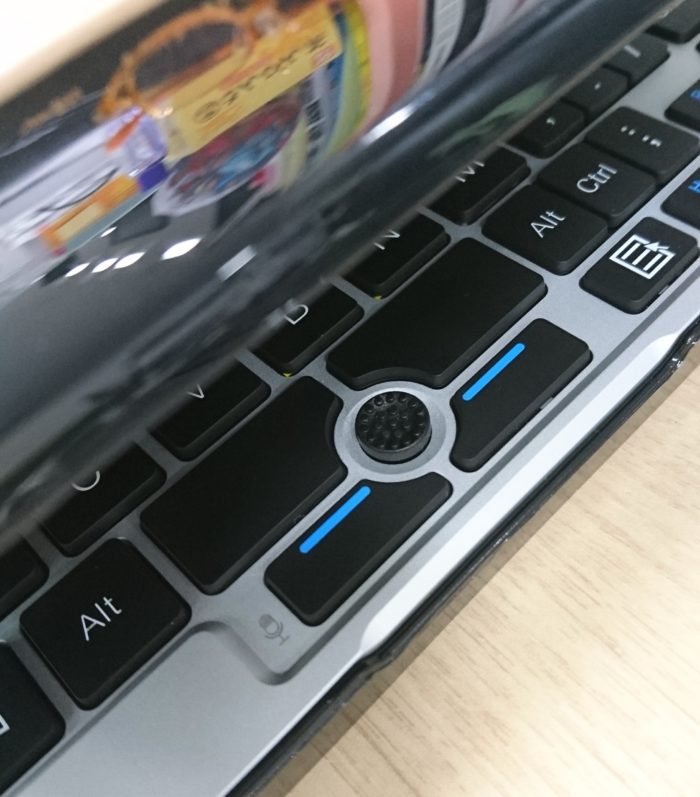 I had changed the track pointer cap to a black one, so my Pocket becomes all blacks now 😉
The company sells this BODY GUARDIAN at its online shop but it cannot deliver overseas. As well as BODY GUARDIAN for GPD WIN (below), the company sometimes offers on Amazon.co.jp, when available.

In Japan so far, transparent version is the most popular because some can put their favorite pictures/drawings;
Body Guardian for #gpdpocket 無事納品されました。
しばらく使ってみたいと思います。 pic.twitter.com/t0fW1ZmRt8

— t.kizawa (@kizawa2020) December 1, 2017
Or others change its color as they like;
#gpdpocket BODYGUARDIAN #gpd

クリアver塗装おわり
主な形状加工部(吸気部拡張、オーディオジャック部分)

良い商品を提供してくさるテントオンラインショップ様、感謝!
並びにタミヤ様・染めQ様、他もろもろ、感謝!

モニター保護の不繊布は後生大事にしている模様。 pic.twitter.com/9KDpf0nLHu

— ぁぅぉぅ※ (@uauou_pc) December 6, 2017
This time again, I do not need either and like black.
When you have any questions, feel free to leave comments below and I will refer your inquiries to the company.